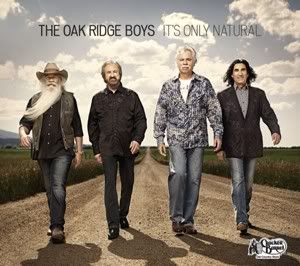 The Oak Ridge Boys will release their new album,
It's Only Natural
through the Cracker Barrel Old Country Store® exclusive music program on September 19, 2011. The album will celebrate the 30th year of one of their biggest hits, "Elvira" with a rerecording of the song along with six other Oak Ridge Boys hits, plus five new songs.
Tracks for It's Only Natural:
1. What'cha Gonna Do?
2. True Heart
3. Before I Die
4. Gonna Take a Lot of River
5. No Matter How High
6. The Shade
7. Elvira
8. Louisiana Red Dirt Highway
9. Beyond Those Years
10. Wish You Could Have Been There
11. Lucky Moon
12. Sacrifice… For Me
For more information: http://oakridgeboys.com/natural