This album has been out for a few months (released in late April), but I finally got a chance to take a listen to it.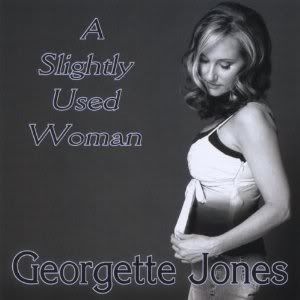 Being the daughter of country legends Tammy Wynette & George Jones, Georgette has a huge music legacy to overcome. With this album, she doesn't shy away from that task - covering four songs from her mother's repertoire ("Slightly Used Woman", "Send Me No Roses", "I Don't Want to Play House" and "I Still Believe in Fairy Tales") and one from her dad's ("the race is on"). A highlight is a duet with her father, "you and me and time".
At times, Georgette sounds eerily like her mother, with a little less of the 'weathered hurt' that made Tammy's voice so recognizable. Georgette, however, is still able to make this album her own and not just an extension of her parents.
Take a listen to some tracks:
Leaving Yesterday:
You Don't Hear:
You and Me & Time:
I Don't Want To Play House: