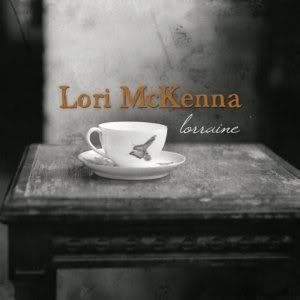 While Lori's previous album, Unglamorous, was pretty decent, I find this new release to be a nice step up in listening pleasure.
What makes a great song is the mixture of voice, instrumentation and songwriting. Lori has done that remarkably well in all 13 of them on this album. Sometimes I'm not sure which of those parts is the highlight. At one point, I'd think it was the lyrics that intrigued me. On another listen, I'd swear it was her voice that grabbed my attention, or was it the simple instrumentation? In reality, it was all of the above. A great mixture.
What makes a great album is a compilation of well-crafted songs that the listener can identify with in his/her own life. With "Lorraine", Lori seamlessly goes from heartache and loss to reflection and hope and back again. It's sadness and sweetness all rolled together into one wonderful collection.
Take a listen to a few of the cuts:
The Luxury of Knowing:
"Damn it must be easy being in love with someone so blind. Cuz - I'll tell you right now the only thing I really know is that you might change your mind. Any day you could change your mind."
Buy this town:
"If I could buy your pain, first I'd buy the great big sea. I'd put that pain inside a box, and bury it so deep..."
All I ever do:
"All I ever do is work. All I ever do is pray. But I do know that I have for you a love that never fades and it's okay if it's all I ever do."
Sweet Disposition:
"I believe everyone is good but I've been wrong a time or two. When a friend kicks you in the gut there's not much that you can do. Oh but that friend she was never my friend. The only thing she feels is ambition. Still I'm left searching for my sweet disposition."