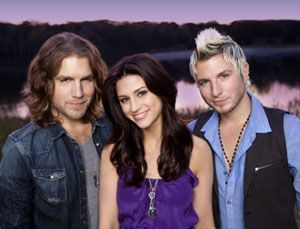 Gloriana, the Country music trio made up of brothers Tom and Mike Gossin, as well as Rachel Reinert, will release its second studio album,
A Thousand Miles Left Behind
on July 31st.
The trio had a hand in writing all 11 tracks on the album. The first single released is "(Kissed You) Good Night"
For more information about Gloriana, visit
www.gloriana.com
.