Clay Walker is back with his tenth offering.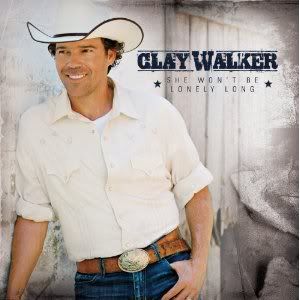 It's good to have him back. Clay seems to always get pushed to the sidelines by country radio in favor the barrage of today's current popp-y mainstreamers. That's quite a shame, because not only is his voice always a pleasure to listen to, but his music always seems to have a nice depth to it as well.
With this album, Keith Stegall is on board to produce most of the project, and bringing a bit of honky tonk sound back to the forefront.
A few of the songs draw on our cultural icons, like "
Double Shot of John Wayne
" - a nice country waltz that talks of the need to be people of integrity. Another name dropper is "
Jesse James
", which gives the inclination of wanting to be free.
I encourage the pop-y mainstream country fans to take a listen to this album to remember what a countrified album can be without excessive twang.
Check out some of the songs:
Where do I go from you:
Jesse James:
Double shot of John Wayne:
Seven Sundays:
All American: