Dierks Bentley has released his new album,
Up On The Ridge
.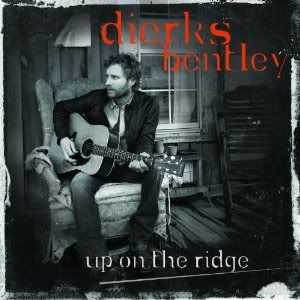 The new album brings a wonderful change of sound to the all-acoustic bluegrass and roots side of the spectrum. The change is very welcome and quite refreshing.
If the change of sound wasn't enough to get you jumping for joy (like it did for me), then maybe the nice collection of guest artists here will. Dierks rounds up assistance from The Punch Brothers, Del McCoury, and Chris Thile; featured vocals of Kris Kristofferson, as well as Miranda Lambert and Jamey Johnson teaming up on "
Bad Angel
".
The one track on this album that quite surprised me was the cover of the U2 song, "
Pride (in the name of love)
". I'm normally skeptical about covers of well-known songs, but with this one, the bluegrass style brings a nice change.
Take a listen to a few of the highlights from this album:
Up On The Ridge:
Senor (tales of Yankee power) with the Punch Brothers & Chris Thile:
Bad Angel (with Miranda Lambert & Jamey Johnson):
You're dead to me:
Pride (in the name of love):