Patty Loveless is the epitome of a music artist who has the respect of her peers and other industry professionals, gets raves from music critics, yet isn't a superstar. Patty was part of a new wave of female country singers, including Reba McEntire, Trisha Yearwood, & Wynonna, who enjoyed success in the late 80s & early 90s.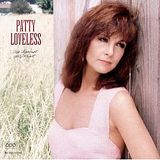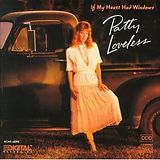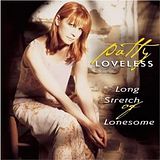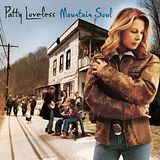 Patty Loveless emerged on the Country Music scene in the mid-80s with her first album, a self-titled project for MCA Records. The first single released was "Lonely Days, Lonely Nights", reaching #46 on the Billboard country charts. "I did", "Wicked Ways" and "After All" were also released as singles, but none charted very well. "After All" was my first introduction to Patty and her wonderful voice.
"After All"
Patty's second album, "If my heart had windows", was released in January of 1988, and included two songs that charted in the Top 10 – the title track and "a little bit in love".
Another album, "Honky Tonk Angels" was released in October of the same year. This album garnered Patty more success, with five singles reaching the Top 10, including two in the top spot – "Chains" and "Timber, I'm falling in love". "Don't toss us away" reached the #5 position on the charts and featured Rodney Crowell on background vocals. "The lonely side of love" peaked at #6. "Don't toss us away" was one of my favorites. There was also a video for it.
"Don't toss us away"
In 1990, "On down the line" brought Patty success with "I'm that kind of girl", "blue side of love", and the title track. A year later came the album, "Up against my heart", and included the hits "Jealous bone" and "hurt me bad (in a real good way)".
By the end of 1992, Patty had left MCA Records and signed with Epic. At this point, she was also suffering through throat problems and eventually had surgery. She was back in the studio in 1993 and released "Only what I feel" in April of that year. "Blame it on your heart" brought her immediate success with a climb to the top spot on the singles chart. "How can I help you say goodbye" also brought success, including CMA nominations for single & video of the year. The song & video is also another of my favorites.
"How can I help you say goodbye"
The follow-up to "Only what I feel" was "When fallen angels fly", released in August of 1994, and brought Patty top honors as CMA's Album of the Year. The album also produced four Top 10 singles – "I try to think about Elvis", "Here I am", "You don't even know who I am" and "halfway down".
"Here I Am"
"You don't even know who I am"
"The trouble with the truth" was Patty's third release for Epic Records. This time there were five notable singles – "you can feel bad", "a thousand times a day", "lonely too long", "she drew a broken heart", and the title track. Her increasing music success and popularity brought her Female Vocalist honors from both the CMA and ACM.
"A thousand times a day"
However, it seemed that her popularity and chart success could not keep pace with the barrage of country artists that kept emerging in the genre and seemed more flashy.
September of 1997 saw the release of Patty's "Long stretch of lonesome". It managed to reach #9 on the album chart, however none of the singles, including "you don't seem to miss me" (which featured a duet with George Jones) and "to have you back again", made it to the Top 10. "Strong Heart" was her first album in the new decade, released in August of 2000, but the results were much the same as the previous album. Singles like "that's the kind of mood I'm in" and "the last thing on my mind" garnered little success, however, the album did reach #13 on the charts.
"You don't seem to miss me"
It was at this point that Patty decided to follow her heart and not worry about commercial success. She went back to her roots and emerged with the bluegrass album, "Mountain Soul", which was released in 2001. The album garnered much critical success and decent sales despite the lack of radio support. This album is amongst my all-time favorites.
"Boys are back in town"
"pretty little miss"
"You'll never leave Harlan alive"
A bluegrass Christmas album, "Bluegrass and White Snow: A Mountain Christmas" followed in 2002.
Patty returned to a more commercial country sound in 2004 with "on your way home" – another album that came with much critical acclaim, but only reaching #29 on the album chart. The album featured singles like "lovin' all night" (a Rodney Crowell tune), "I wanna believe" and the title track.
Almost two years later came "dreaming my dreams", again reaching #29 on the album chart, but no singles charted. This ended up being the last album Patty would record for Epic Records as the label closed its Nashville division and Patty was released from her contract.
She returned to the studio in 2008, having signed a contract with Saguaro Road Records. The first project was a tribute album, "Sleepless Nights", that featured Patty remaking some old country classics. She was rewarded with a Grammy nomination in the Best Country Album category.
"There stands the glass"
Patty's second project on the Saguaro Road label was "Mountain Soul II", released in late September 2009. It's a follow-up to her critically acclaimed 2001 project. Some of the highlights included a remake of John Conlee's "Busted", as well as "Fool's thin air" and "when the last curtain falls".
Another great part of Patty's career has been her ability to provide wonderful harmony vocals, most notably with Alan Jackson on "Monday Morning Church", Vince Gill on "Pocket full of gold", and a wonderful rendition of "Go rest high on that mountain" featuring Patty with Vince Gill & Ricky Skaggs.
On April 7, 2011, Patty will be honored with induction into the Kentucky Music Hall of Fame.