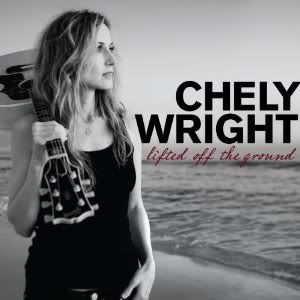 It always makes me smile when I hear new music from mainstream country artists who are able to keep a hint of the "country" in their music.
Thus is the case with Chely Wright and her new release,
Lifted Off The Ground
. It's been five years since Chely has put out a new album, but it seems that she hasn't changed what got her to where she is today. With this album, you get a touch of the mainstream mixed with a touch of the country, and definitely ALL Chely - including writing all of the songs on the album, with one of them co-written by Rodney Crowell.
It's not much of a surprise to hear the country sounds when you see that the album was produced by Rodney Crowell. In fact, Rodney even makes an appearance on the second track, "heavenly days".
The album, as a whole, is a great compilation of melodies, lyrics, and production.
Take a listen to some of the standout tracks:
Heavenly Days:
Notes to the coroner:
That Train:
Damn Liar:
Shadows of a doubt:
This album should be a 'must' for your albums to get this year. It's on my Top 5 of 2010 list so far.