Warner Bros. Records has set a Feb. 1st release date for the debut album from the JaneDear girls.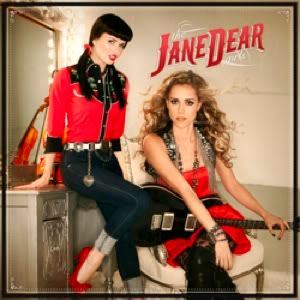 The self-titled project includes 11 songs all written by Susie Brown and Danelle Leverett, the duo that makes up JaneDear. They play at least seven instruments between the two of them, including accordion, guitar, bass, fiddle, ganjo, harp and mandolin.
The lead single from the album is
Wildflower
, and is already a Top 20 hit.
At the end of January, JaneDear will head out on their first major tour, with Jason Aldean on his
My Kinda Party
tour, which opens Jan. 21 in Little Rock, AR.
Here's the track listing for JaneDear's debut album:
1. Wildflower
2. Shotgun Girl
3. Merry Go Round
4. Sugar
5. Saturdays in September
6. Sing Along
7. Lucky You
8. Pretender
9. Never Gonna Let You Go
10. Free Ride
11. Everyday's A Holiday