90-Year old Blues legend T-Model Ford has a new album in stores today.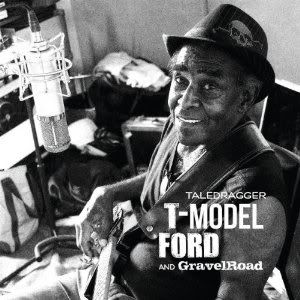 "Taledragger" is a studio album that was recorded during a 14-show US tour in 2010. T-Model Ford is backed by his regular touring band, GravelRoad, with guest appearances by Brian Olive & Matthew Smith.
Take a listen to "Same Old Train"
After listening to the music, it's hard to believe this music man is 90 years old.
To get more information on this album,
Click Here
And check out T-Model Ford's Tour blog:
Click Here