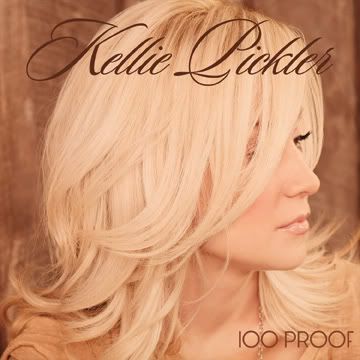 Kellie Pickler will release
100 Proof
on Jan. 24. The album is her third release. It includes 11 songs, including six that Kellie co-wrote.
With
100 Proof
, Kellie brings a more traditional sounding country album, with her intent to pay homage to her musical influences, such as Tammy Wynette, Dolly Parton, and Loretta Lynn.
100 Proof
track listing:
1. Where's Tammy Wynette
2. Unlock That Honky Tonk
3. Stop Cheatin' On Me
4. Long As I Never See You Again
5. Tough
6. Turn On The Radio And Dance
7. Mother's Day
8. Rockaway (The Rockin' Chair Song)
9. Little House On The Highway
10. 100 Proof
11. The Letter (To Daddy)
Fans can pre-order
100 Proof
now on iTunes at http://bit.ly/tHNwQz.
Kellie is also giving fans the opportunity to unlock and stream one new song a day from
100 Proof
by "liking" her Facebook page.